Currently there are over
22 million wartime Veterans
Many Veterans and their spouses are denied Benefits for missing or inaccurate information.
The National Association of Veterans & Families
Senior Care Provider Partners
Find partners to help with your families senior care needs.
COMING SOON
Breaking News
Cost-of-Living Adjustment for Veterans Announced
The latest cost-of-living adjustment is 1.3 % for Social Security benefits and SSI payments, according to the Social Security Administration. Social Security benefits will increase by 1.3 % beginning with December 2020 benefits, which are payable in January 2021. A cost-of-living increase for veterans' benefits in 2021 is set to match the increase approved by the Social Security Administration for its beneficiaries. The increase affects disability payments, dependent compensation and survivor benefits. Military retirees will also see a matching cost-of-living adjustment.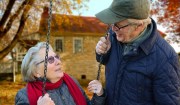 Benefits
Let us help you find the answers to your questions. Our VA accredited claims agents can help guide you through what can seem like a very confusing process.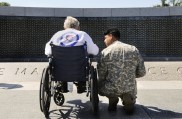 To provide support and advocacy services for wartime veterans, spouses and families from WWII, Korea, Vietnam, Gulf War and thru the current conflicts. We believe that all Veterans matter.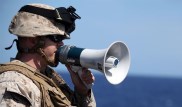 Spread the Word
Click Here for Community Facility Seminars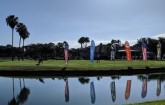 Upcoming Events
Learn about National Association of Veterans & Families upcoming events.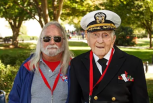 Testimonials
Your opinion means a lot and we love to share testimonials from Veterans and their families that we were able to help.  See what they had to say.
"Thank you for all of your help and support – I so appreciate you and your job to support veterans and their families." –Amanda
"Thank you so much for all the help getting assistance for Ann & Sam Deise and all Veterans!" – K. Miner
Thanks NAVF. It took a while to make this happen, but it has finally come to fruition. It could not have occurred if I had not had your diligent and expedient support. Every one of you is super, and NAVF is lucky to have professional
individuals to provide assistance to veterans and their spouses. WOWSA … what a TEAM! –
On behalf of the Neill family, thanks again. – J. Heck, Arizona
NAVF is amazing. This is a non-profit that is based in Florida. I tried for months to get VA financial assistance for my elderly mom who is the survivor of my dad who was a vet during war time.  NAVF  knows everything. If you have had problems with this in the past, and have become discouraged, call these guys. I can't recommend them highly enough. They deserve 10 stars. – 
A. Schwartz, California
I am 102 years old and I had no idea that I could have gotten the VA benefit when I was 90. My 80-year-old son has been working the past 12 years to help pay for my assisted living. No one else ever told us about the benefit. I would give you 102 stars if I could! NAVF – Thank you 
– Robert B
"Thank you so much! I ran into some obstacles coupled with the COVID lock-downs and shelter-in-place restrictions, I've been feeling fairly overwhelmed. I SO appreciate all of your help. Again, thank you so much for all of your help. The VA has been more helpful than any other "helping" organizations. Makes me even more proud to be a vet."
– Richelle P, a wartime veteran.
On behalf of the family of Harrell E. Graham, a Korean War veteran, we thank NAVF for all that you are
doing to help living veterans along with the surviving spouses to receive a much deserved benefit from the VA. My Dad was a brave man and was truly honored to serve our great country in Korea. He graduated to heaven in March of this year.
Thank you and may God bless you in many ways for your commitment to help families like ours. – H. Graham Family